Let us Share our Passion for Adventure with You
About Us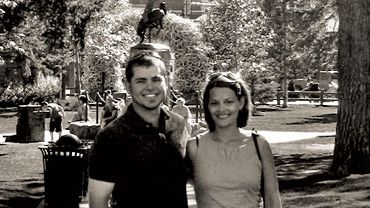 Family Owned
We are a small family owned company, with over a decade of experience in the travel planning business. Our mission at Wild West Vacations and Travel is to provide our clients with the highest level of service possible. We will strive to create positive lifelong memories that reflect and maintain the beauty of our favorite parts of this country, while making every effort to limit the costs and stress to our clients.
Love for Adventure
Our love of the Wild West dates back to our adventurous father, who whisked us away on family vacations through out the West since our birth. Mom provided us with a companion to all places other than the west and our love for travel was solidified. From past to present, as a family, we've ventured from many places on American soil, all the way to Japanese bullet trains. We have a strong understanding of the stress involved in travel plans and from our experiences we have created a stress-free way of sending you throughout the Wild West.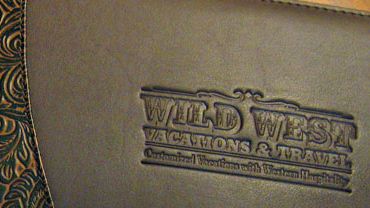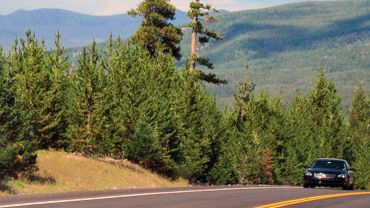 A Personalized Vacation
Whether it be panning for gold in a stream bed, getting up close and personal with the rocky mountains on a trail ride, or enjoying an authentic chuck wagon cookout, Wild West Vacations and Travel vacations offer a step back in time and a glimpse of pure untamed natural beauty. If you want to dig in the dust for dinosaur bones, get soaked on a white water trip or simply relax on the front porch of a secluded log cabin, our one-on-one personalization allows us to customize vacations to your tastes.
In case you miss any information or just want to give us feedback, please feel free to
contact us
.
Mailing Address
674 Stumer Rd.
Rapid City, SD 57701
Hours
Seven days a week
between 10 am & 7 pm MST
What you get with a Wild West Vacation:
Local Insight
We live and play in all of our destinations. All of our accommodations and activities are based on personal experience. We have scouted out the trail for you – we know the watering holes, the best places to bunk down for the night, where to get excellent grub, and the best way to pass time on the ride. We are lucky to consider the Wild West as our personal playground that continues to provide unbelievable sights and adventures year after year.
Personal Attention
We love to interact with our clients. We take the time to learn about your personal interests, special needs, time table and preferences before we even send out a quote. Your interests and our local knowledge allow us to create an unforgettable adventure tailored to your wants and needs. You and your family are the most important aspect of your vacation, and we take care of you through every stage of planning. Your safety and peace of mind is our number one concern.
Customer Service
We are available to you 24 hours a day. Our business is a passion that we want to share with you, any time of the day. Before your vacation starts, the more questions you have the better! During your vacation, its incredibly important that you can get a hold of us if you feel you need to. From flight delays to the best place to get a piece of pecan pie, we are here for you every step of the way.
Flexibility
Your vacation is your own. Your vacation is expertly planned with detailed directions, itinerary and recommendations, but you are behind the wheel. This allows you to go at your own pace, stop when you need to and make adjustments on the fly. Your vacation is based on your schedule. There is no bus to catch, no rigid schedule to follow, and no large group with competing demands.
Hospitality
We have spent incredible amounts of time and effort building relationships with every hotel, guide, or company we work with. Our Wild West family provides an invaluable network of people waiting to serve you when you arrive. We strive for each interaction to be a positive one, from your first check-in to your last check-out.
Memories
The memories you take with you will last a lifetime. We not only want those memories to be good ones, we also want them to be important ones. We hope after your vacation to the Wild West that you and your family have a greater appreciation for the lands and cultures you came across.
Customization
While we've put a lot of time into planning great packages, we also know YOU have unique interests and ideas. We want to include what's important to you - whether it's kayaking, hiking, museums, or even a day of downtime and relaxing!
Affordability
We have a strong understanding of the financial stress involved in travel planning. We custom design each vacation so that you can make the most out of your time and money while traveling in the Wild West.
Education
Our goal is to help you learn about conserving our national parks, preserving Native American history, supporting local agriculture and promoting sustainability! These are all essential parts of the Wild West Experience!
Booking Policy

When you are ready to book your vacation, we require 50% of your total package price as a deposit. Upon receipt of your deposit, we will update your profile with the finalized dates, locations, confirmation numbers and even mileage for your trip. You will be able to view your finalized vacation package online for easy reference. Your final payment is due 60-90 days after your vacation is booked. When we receive your final payment we will send out your Wild West Vacation Folio 30 days prior to your arrival date.  **PLEASE NOTE** When paying via credit card, we will charge a 3% convenience fee. Your folio will contain: a copy of your invoice, all lodging and activity vouchers, a detailed itinerary, marked maps and directions, recommended restaurants, hikes, scenic drives and more! If you are planning a vacation less than 45 days prior to your arrival date, full payment is required at the time of booking.

Cancellation Policy

Wild West Vacations and Travel books all reservations and pays deposits on same. If, for any reason, you must cancel your vacation, please do so by email, phone, or letter at least 30 days prior to your date of arrival. If you wish to reschedule, any monies previously paid will be applied to your rescheduled vacation. However, this does not guarantee package price will remain the same. Because of high season and low season rates your final price may fluctuate from that of the originally scheduled package.

 

Please note, once your vacation is finalized, last minute rescheduling, cancellations or changes are subject to a fee up to $100.

 

If you do have to cancel your vacation and do not want it rescheduled, you will receive a full refund from us of any monies you have sent minus 10% (of package price) for booking fees if cancelled 30 days prior to your arrival date. Cancellations less than 30 days prior to your arrival date will receive a full refund of any monies you have sent minus 15% for booking fees and any cancellations within 7 days of your arrival date will be charged 20% for booking fees. Additionally any cancellation fees charged by hotels and other vendors will also be deducted from your refund. Upon request, we will send you a copy of each of your scheduled hotels cancellation requirements. Wild West Vacations and Travel is not responsible for any loss to you of any fees, or any other expenses incurred by you for late cancellations.

Legal Liability

Wild West Vacations is not liable for bodily injury or property damage as a result of but not limited to physical exertion for which a guest is not prepared; forces of nature; travel by plane, train, auto, boat or other conveyance, or by bicycle, ski, horseback, foot, or other form of active or adventure travel; consumption of alcoholic beverages; civil unrest; terrorism; breakdown of equipment, high altitude; and the lack of or limited access to medical attention in remote locations. We are not liable for expenses (e.g., meals, transportation or hotel costs) that are not specified as included in the vacation package.